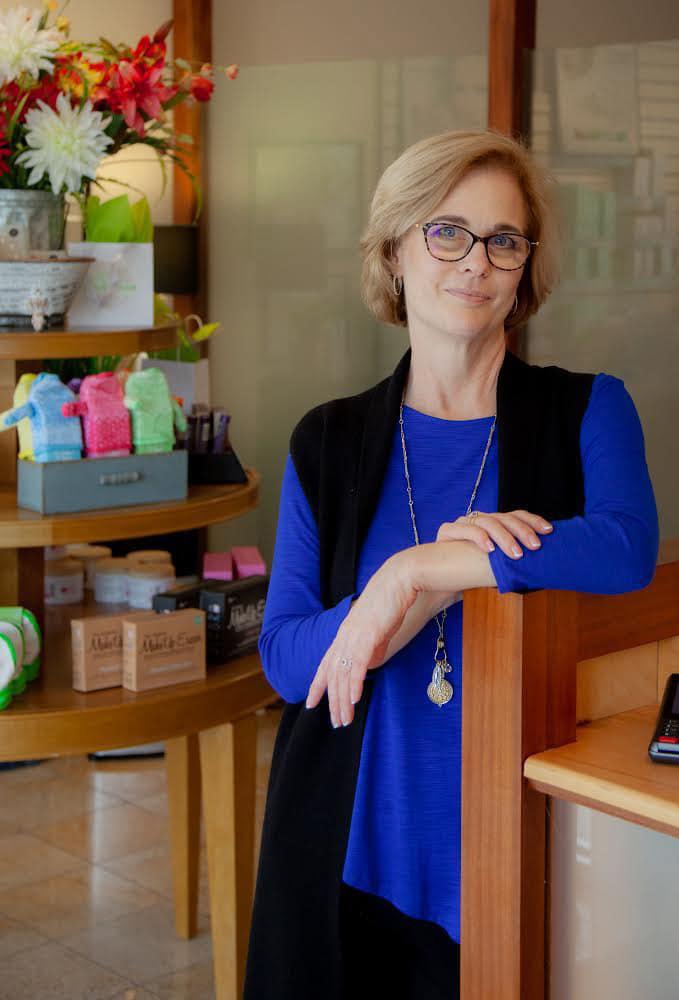 Envee Spa is a labor of love for Shelby Davis. 
"It was very important to me from the day we started renovation at 1718 Trent Blvd to build a facility and a staff that was designed for and dedicated to wellness through touch and client education."
Envee Therapists are handpicked because of their on-going passion for and dedication to: Massage, Skincare and Nail health.  Envee is not a destination spa with cool down room, pool and waterfall. We cater to clients that are interested in preserving or returning to wellness using effective therapies and products. As part of our dedication to clients, we encourage and compensate our amazing staff for ongoing education in their area of specialization.
The Envee Spa menu is a brief sampling of services our staff is able to provide. Please chat with your Therapist about your issues so that they might provide a customized treatment to address your specific needs.
The products available in the Envee Spa boutique have all been used by our therapists. The product lines we carry are thoroughly tested and chosen for quality ingredients, proven effectiveness and respect for our environment. Envee staff members have been educated on these products at seminars or at the labs where the products are compounded. We have hundreds of clients of various skin types using our products. After spending time examining your skin during treatment, your therapist can offer product suggestions so that you don't have to take a chance with your skin.
Address
3254 Wellons Blvd.
New Bern, NC 28562
Visit
M:  8:30 am - 6 pm
T-Th: 8 am - 6 pm
F: 8:30 am - 5:30 pm
S: 9:00 am - 3:30 pm
S: CLOSED